Founded in 2005 by father and daughter Katherine Levy and Bill Frederick in Vienna, Virginia, Alpha Safe serves the needs of government and private organizations for storage of top secret, secret, and confidential information. We provide security containers for the U.S. government and agencies, as well as private contractors and businesses with high document security requirements. We provide GSA Approved Class 6 security filing containers and safes, in accordance with Federal Specification AA-F-358. As a GSA contract holder (Schedule 71 Contract # GS-03F-0033S), all of our products can be purchased through GSA Advantage.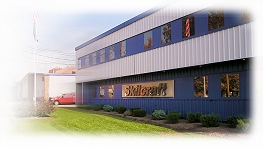 Our first security cabinet was designed and tested in 2006. It passed all of the security requirements of the United States government. Alpha Safe sold its first cabinet on May 17, 2006. Since then, we have grown to serve over 33 percent of the Class 6 security container market.
In recent years, Alpha Safe teamed with Skilcraft LLC, a high quality sheet metal manufacturer with almost 50 years of experience and a legacy of innovation. The containers we offer are manufactured at the Skilcraft manufacturing facility in Burlington, Kentucky. Alpha Safe is a Woman-Owned Small Business, committed to providing superior security and customer service to all our customers.
To request information about our products, please call 1-866-353-7233(SAFE) or click here.