Alpha Safe offers a wide variety of products, including U.S. Government Class 6 cabinets, which have been approved by GSA under Federal Specification AA-F-358 and contain locks that meet Specification FF-L-2740 or FF-L-2937. Alpha Safe's QPL Number is ALP-CL6-0506.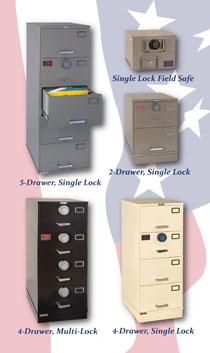 Our cabinets afford the following protections:
30 man-minutes against covert entry.
20 man-hours against surreptitious entry.
No forced entry requirement.
Find out more about our GSA Approved safes by clicking the links below:
To request further information about security containers, please call
1-866-353-7233(SAFE) or click here.