All GSA Approved Class 6 Security Containers must use locks that meet current Federal Specification FF-L-2740B. The Qualified Products List for this Specification authorizes the use of both KABA's X-10 locks and Sargent & Greenleaf's 2740B locks on GSA Approved containers.
Locks Approved for Class 6 Security Containers:
You now have a CHOICE of the lock(s) on your security containers. We are happy to provide you with either lock. Whether you want a Style I Self-Generated Kaba X-10 lock installed on your Security Container or a Style II Battery-Generated Sargent & Greenleaf 2740B lock, Alpha Safe has the right lock for you. Feel confident that when you order an Alpha Safe Container, it will come with the lock you want.
Helpful Tips and Instructions
Kaba Mas X-09 Lock
Tips for correcting the issue when "OP" is displayed but the lock won't open. Answer: The "OP" display means you've entered the correct combination (or combinations, if the lock is in dual mode). Remember to turn the dial with full wrist turns. This keeps the lock fully powered. The problem may be that the combo motor is an early version, which should be replaced.
TRY THIS: Vary the speed of dialing after achieving the "OP" display. Dialing either more rapidly or more slowly will often retract the bolt.
OR TRY THIS: After achieving "OP", begin striking the front of the container near the dial ring with a dead blow mallet as you continue dialing to the right. This may shake the combo motor loose so that it will operate as it receives electric power. Protect the surface of the container with a piece of cardboard.
Kaba Mas X-10 Lock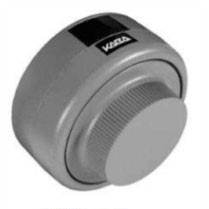 Style I Kaba Mas X-10
Click to download the X-10 PDF Spec Sheet
Watch videos from Kaba Mas on operating an X-10 lock
How to Open and Close
Setting a New Combination for Single Mode
Setting New Combinations for Dual Mode & Supervisor/Subordinate
If you experience any issues with a Kaba X-10 lock or an S&G 2740B or 2937 lock, please contact our Technical Support department:
Phone: 1-859-372-8668 Email: service@alphasafeinc.com Hours: Monday – Friday 9:00am – 5:00pm (EST)
If you need assistance beyond our hours of operation, or if you are located outside of the USA, please contact the DoD Lock Program Hotline:
Phone: 1-800-290-7607, 1-805-982-1212, or DSN 551-1212 Email: Click Here for Technical Support
To request further information about our locks, please call 1-866-353-7233(SAFE) or click here.